Introducing Craig Rosentreter Q&A
Jul 21, 2023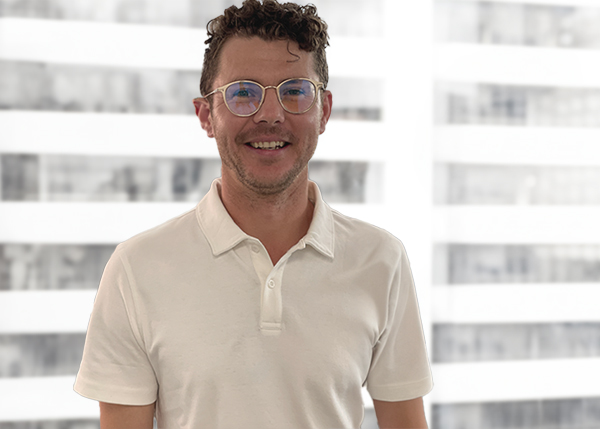 Craig Rosentreter is an EIT at Lauren Services with big plans and an even bigger smile. After spending a few years working in the field in the O&G industry, he went back to school for Electrical Engineering. With a work ethic inherited from his father, and the support of "an amazing leadership culture" at Lauren, Craig is excited about his future. We sat down to ask him a few questions
Q: Tell us about your role at Lauren Services and what motivated you to pursue a career in engineering.
Craig: I'm an Engineer in Training (EIT). My journey began with a degree in Petroleum Technology from the Southern Alberta Institute of Technology (SAIT). After working in the oil fields for four years, I began to think about finding a more stable working situation. I've been fascinated by electrical engineering, and I know that profession isn't going anywhere. My previous school, SAIT, had an agreement with the University of Wyoming. Through some work terms I developed a keen interest in renewable energy and technological advancements, which ultimately led me to join Lauren Services. Initially, I assisted with data sheets and vendor information, but now I am involved in major projects, collaborating with top engineers, participating in site visits, and interacting with company leadership. I feel very grateful to be given that opportunity as an EIT.
Q: Who or what influenced your strong work ethic?
Craig: It all started with my dad. Witnessing his success in building a contracting business from the ground up and ultimately selling it has always inspired me. His dedication, passion, and drive for success have left a lasting impact on me.
Q: There's an interesting story about how you came to Lauren?
Craig: It's a funny story. So, during the peak of the COVID-19 pandemic, I found myself playing tennis in Kelowna while being unemployed. I felt discouraged after I sent out what I swear was over a thousand resumes across North America without any response, but then fate intervened. I struck up a conversation with Charbel Rouhana, who happened to be on the same tennis court. He encouraged me to send my resume to Lauren Services, and that opportunity turned my luck around. I am forever grateful for that random tennis court meeting in Kelowna.
Q: What are your career goals?
Craig: I have several goals, all leading to the same objective. Firstly, I aim to become a Professional Engineer (P.Eng) and obtain my stamp. From there, I want to work under my mentors here at Lauren Services to develop my skills as a project manager. Within the next 15 years, my goal is to be part of the leadership team here at Lauren Services.
Q: What is the guiding principle you live by?
Craig: One piece of advice that I live by is the belief that "what you put in is what you get out." I firmly believe that giving 100% allows you to receive 100%. Every situation is what you make of it.
Q: What do you appreciate most about working at Lauren Services?
Craig: Without a doubt, it's exceptional leadership. Lauren boasts an outstanding leadership team, and I wouldn't be where I am today without their guidance and support. I have so many amazing mentors who have trusted me. I feel very loyal to Lauren, they gave me a shot, and I tell my mentors all the time, my loyalty lies here because of you.